UIDAI – AUA KUA
Compliance Security Audit
As a
CERT-In Empanelled Security Auditor
, Security Brigade is authorised to help you understand, manage and comply with UIDAI Security Audit & Compliance requirements that are released on a periodic basis. Any organisation that is looking to become an empanelled KYC User Agency (KUA) or looking to integrate with Aadhaar Authentication Services (AUA), is required to get a comprehensive security assessment and corresponding compliance certification from a CERT-In Empanelled Security Auditor. As part of the latest requirements, AUAs and KUAs must ensure that their operations are audited by a CERT-In Empanelled Security Auditor on an annual basis and on a need basis to ensure compliance with UIDAI standards and specifications. As per the latest UIDAI Information Security Policy for AUAs and KUAs, the following Information Security Domains and Related Controls need to be implemented and audited: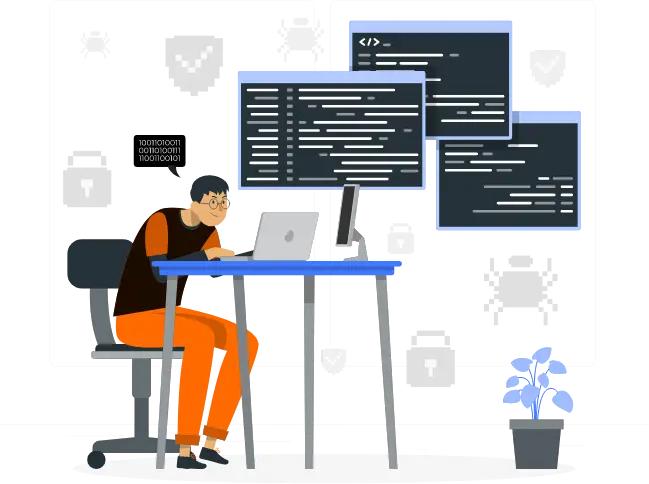 OWASP Secure
Coding Guidelines
OWASP Secure
Coding Checklist are
Download Our Whitepaper to learn more about the UIDAI – AUA KUA Compliance Security Audit and how Security Brigade can help you comply with UIDAI's information security mandates.
What is Application Security?
Effective Security Testing Safeguards your Applications from Cyber Threats & Vulnerabilities
RNR Application Security Testing helps you detect application vulnerabilities, provide full coverage for Web and Mobile application infrastructure and online services, and reduce risks to meet regulatory compliance requirements. Our Application Security Methodology extends beyond scanning software detection to identify and prioritize the most vulnerable aspects of your online application, as well as come up with practical Solutions.
Leave us massage
How May We Help You!