RNR, as a CERT-In Empaneled Security Auditor, is licensed to assist you in understanding, managing, and complying with IRDA's Cyber Security regulations, as announced in the IRDA's Guidelines on Insurance E-Commerce on March 9, 2017
As a security auditor certified by CERT-IN, RNR has the authority to assist you in comprehending, managing, and adhering to the cyber security requirements set forth by IRDA. These requirements are outlined in IRDA's guidelines on insurance e-commerce, which were published on March 9, 2017. If an insurance agency intends to establish an electronic platform, it must comply with the following stipulations as defined by IRDA.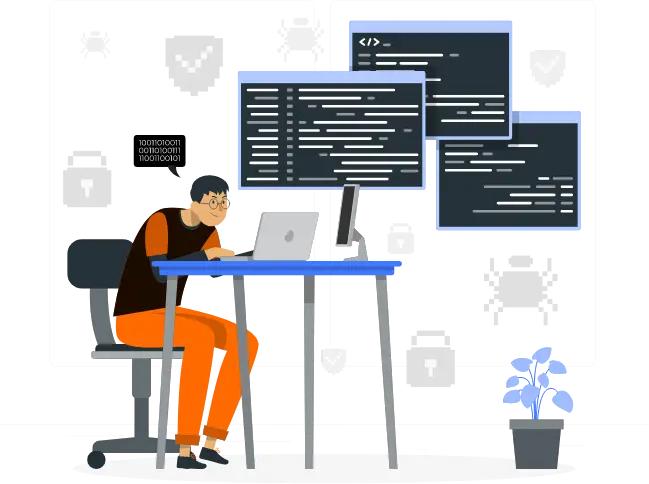 Any insurance agency interested in establishing an electronic platform must meet the IRDA's requirements, which are as follows:
RNR provides a comprehensive ISNP Security Audit for an organization's information security management system (ISMS) to assess its compliance with the Indian National Single Window (INSP) Security Policy. The audit is conducted by a qualified auditor and covers all aspects of the ISMS.
The ISNP Security Audit is an important part of ensuring the security of an organization's information assets. By undergoing the audit, organizations can demonstrate their commitment to security and compliance with the ISNP Security Policy. And we at RNR are happy to give you all the support.
What is Application Security?
Effective Security Testing Safeguards your Applications from Cyber Threats & Vulnerabilities
The rnr application security testing helps in identifying vulnerabilities in your applications. It provides comprehensive coverage for your web and mobile application infrastructure and online services. By doing so, it helps reduce risks and ensures compliance with regulatory requirements. Our approach goes beyond simply scanning for software defects. We also focus on identifying and prioritizing the most vulnerable parts of your online application. Additionally, we provide practical solutions to address these vulnerabilities.
Leave us message
How May We Help You!